Welcome to Rob Royd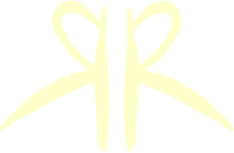 Farm Shop & Restaurant
RESTAURANT REOPENING
We're very excited to announce that the restaurant will be re opening Tuesday 4th August!
Please see the guide below for some of the changes to our service:
We will be operating a one way system. You will no longer be able to enter the restaurant through the shop. (This will be exit only) Please que outside the restaurant doors – a member of staff will show you to your seat.
We will take a name and telephone number from one member of your party for track and trace purposes.
Please use the automatic sanitising station on entry.
Our full menu will be available with a limited specials menu.
Payment will be taken at your table – contactless is preferred.
Please do not move around the restaurant unnecessarily. We will come to you.
There will be no booking required unless you are a party of 5 or more. Please call ahead so we can provide sufficient space.
If you are dining outside you will no longer need to place your order at the shop tills – a member of staff will take your order at your table.
Please do not visit if you are feeling unwell or showing any symptoms of Covid-19.
We will do everything we can to ensure the safety of our customers and staff. Please be patient with us as we adjust to the new normal.
DELIVERY SERVICE/OPENING TIMES
Due to the re opening of our restaurant; we are unfortunately unable to continue our home delivery service. The last day for delivery will be Wednesday 29th
July.
From Tuesday 4th August our opening times will also be returning to normal:
Farm Shop
Tues-Fri 9am-4:30pm
Sat 9am-4pm
Sun/Mon CLOSED
Restaurant
Tues-Sat 9am-3pm
Sun/Mon CLOSED
We'd like to say a huge thank you to everyone who has supported us through these difficult times.
Hope to see you all soon
Team RR